Healthier Cocktail Options
It seems like more people than ever have jumped on the dry January bandwagon. For those of you who aren't aware, dry January is pretty self-explanatory: not drinking alcohol for January. It falls in line with New Year, New You, and all sorts of resolutions that are meant to last a year but are lucky if they last a week. I'm a firm believer in moderation and finding the middle ground. In pursuit of that middle ground, find a way to drink healthier. Toss out the Coca Cola and the processed cranberry juice, and grab the juicer and some fresh veggies. Vegetables are an important part of a balanced diet, after all, and make you feel strong like Popeye. Fresh vegetable juices can taste delicious, and are a pretty simple way to make a scrumptious cocktail. These four drinks definitely have a wholesome touch, sprinkled with a moderate dosage of alcohol.
The Bolshoi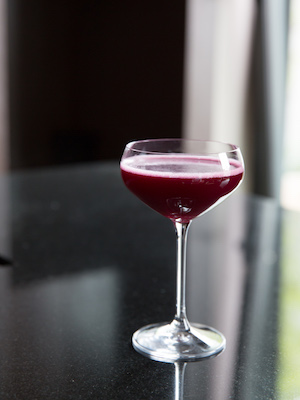 Created by Leo Robitschek, The NoMad
Ingredients
¾ oz. Thai Bird Chili Infused Campari
1 oz. Wild Turkey 101 Bourbon
¾ oz. Lemon Juice
½ oz. Beet Juice
½ oz. Strega
¼ oz. Cane Syrup
Directions: Shake and strain into a coupe.
---
Bugs Cutty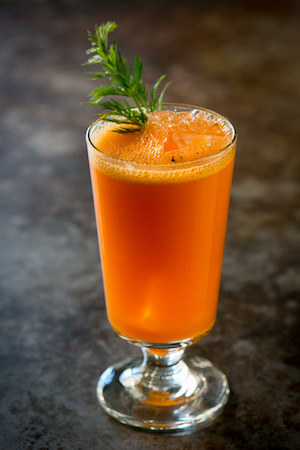 Created by Rob Krueger from Extra Fancy (NY)
Ingredients
1 ½ oz. Cutty Sark Prohibition Edition
½ oz. Amaro Meletti
½ oz. Yellow Chartreuse
½ oz. Fresh Lemon Juice
1½ oz. Fresh Pressed Carrot Juice
Fresh ground Black Pepper for garnish
Directions: Shake all together with ice and strain into a Collins glass filled with ice. Grind the black pepper on top to garnish.
---
Carrotini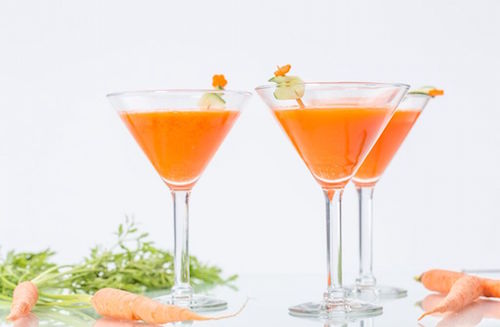 Recipe by Trisha Antonsen, Chief Cocktail Officer at Drizly
Ingredients
1 ½ oz. spa-infused vodka*
2 oz. carrot ginger orange juice
Carrot and cucumber for garnish.
For the spa-infused vodka:
4-8 oz. Vodka
Lemon peels
Fresh Mint
Cucumber
Directions for infused vodka: In a clean glass jar, pile lemon peels, fresh mint leaves, and cucumber slices (cut in half and remove seeds from slides) about 1/3 of the way up. Add plain vodka. Seal with lid and let sit on the counter for two-three days. Lightly turn and shake the bottle a couple times a day, then strain vodka to remove pieces and store in the fridge.
Directions: After the vodka has infused for three days, combine ingredients in a shaker with ice. Shake until cold and strain into a martini glass. Garnish with carrot and cucumber.
---
In a Snap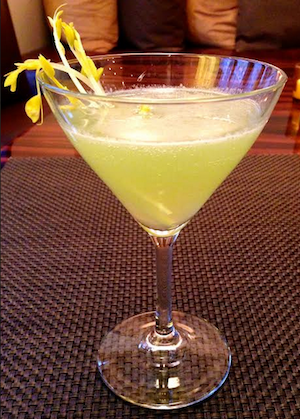 Courtesy of Dane Tuzzio, BLT Steak
Ingredients
2 oz. Herradura Silver Tequila
1 oz Fresh Pea Water
½ oz. Lime juice
½ oz. Simple Syrup
5 Mint leaves
1/4 oz. Egg whites
Directions: Combine all ingredients in a shaker with a scoop of ice. Shake furiously and strain into a chilled coupe or martini glass. Garnish with a pea shoot.